5th Axis Products Designed For All
3, 4 and 5 Axis CNC Machines​


Maximize

Profit +

Boost P

roductivity
See 3D Model Options For Your Machine.
Choose a Manufacturer and Table
Choose a RockLock™ Base
Preview and Download Any Compatible Model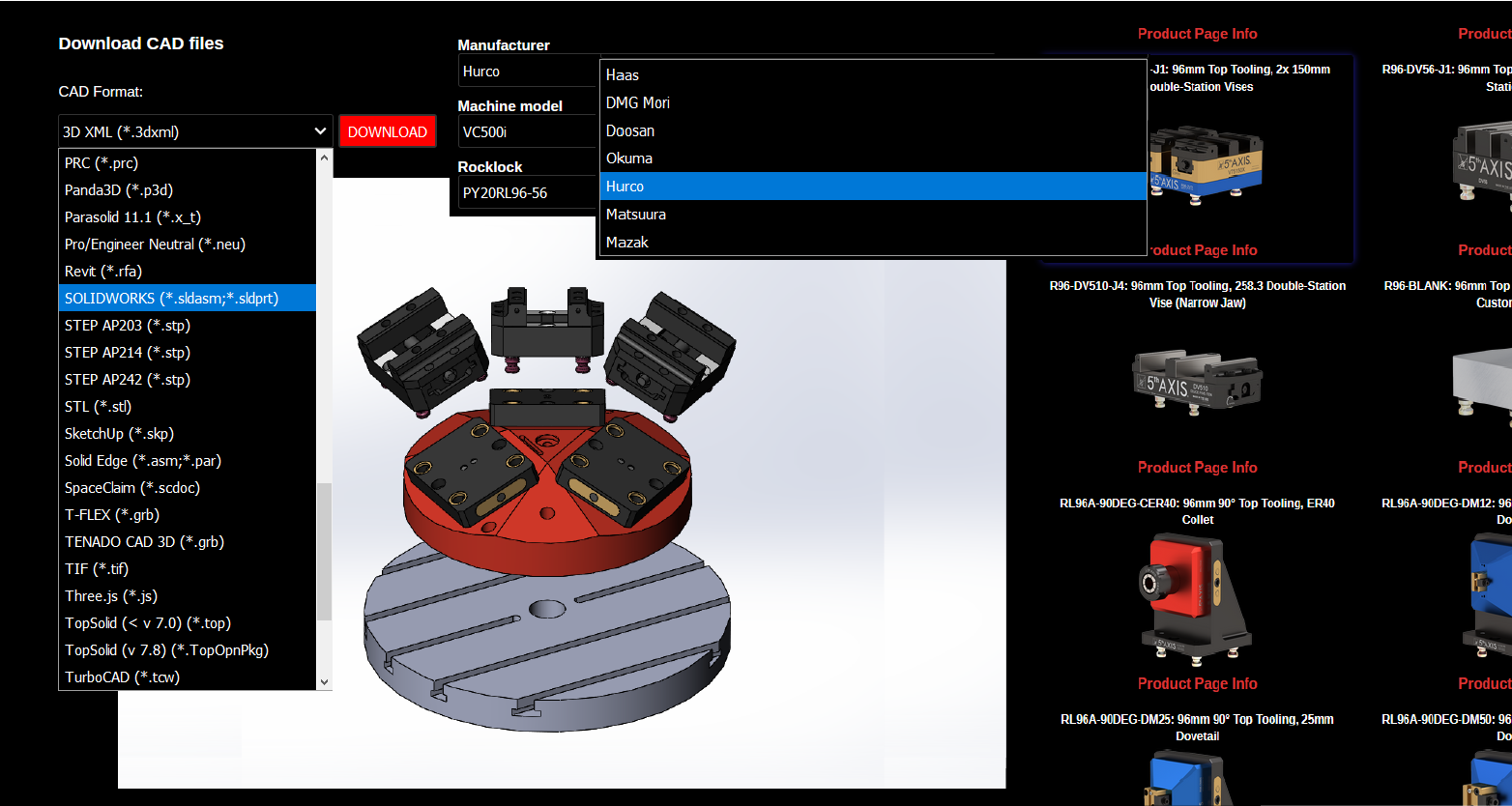 Our new X vises offer a 30% increase in clamping force and better overall rigidity. The 4-bolt jaw mounting system reduces jaw deflection while still allowing for reversible / quick-change jaw configurations.
Keyed Truck For Maximum Rigidity
Standard RockLock Integration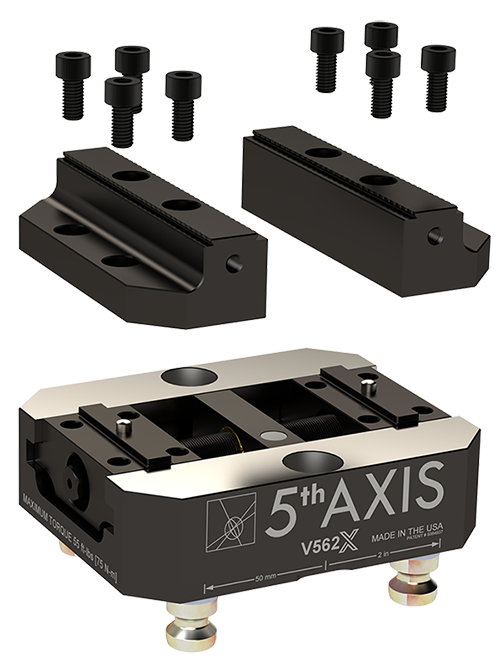 Stop building custom adapters and subplates for every new job that comes into the shop. With the patented RockLock system job changeover becomes simple and repeatable, saving you time and money.
Integrates With Top Tooling
Precision-Ground Pull Studs
Repeatability of Less Than .0003″ (8 microns)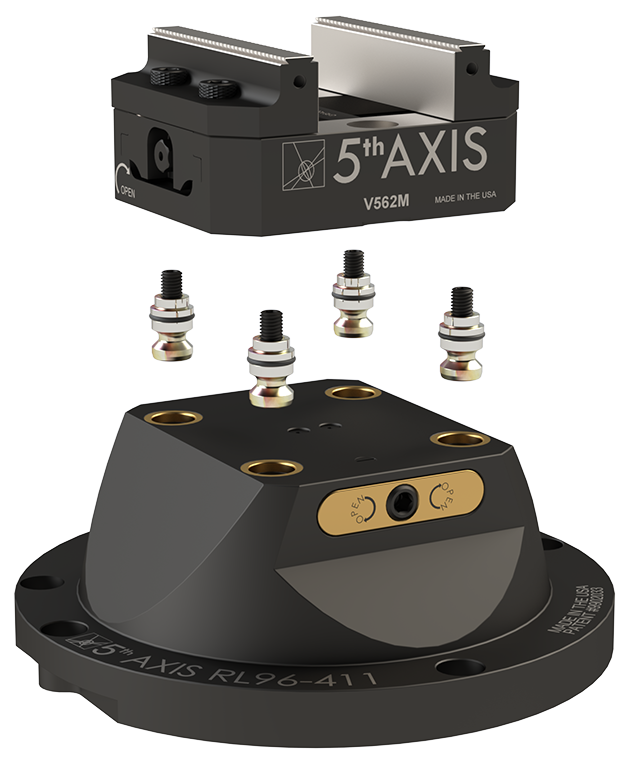 Fit more stock on your machine table and watch your parts per cycle soar. Increase throughput, decrease tool change time, and reduce machine downtime.
Double Station For Multiple Parts
Small Footprint, Low Profile