LESS IS MORE
WITH THE

NEW

PIN VISE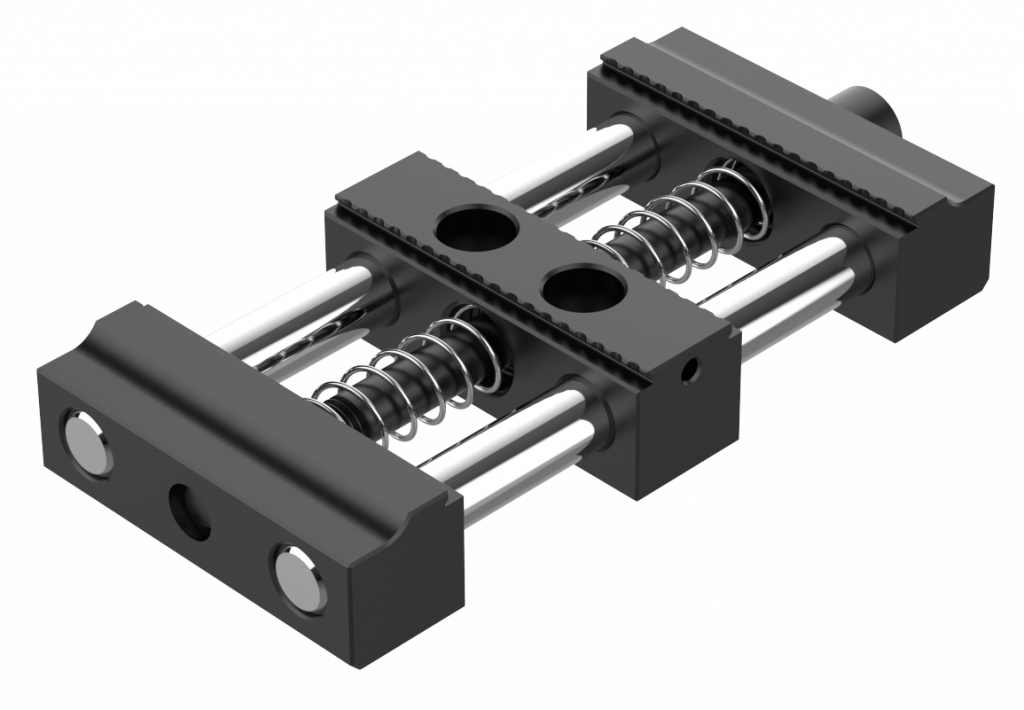 Cost-Effective
High-precision, quality vises in a stripped-down design.

Lightweight
Ideal for automated applications where weight is a consideration.

Compact Design
The small footprint allows you to hold more parts per run for higher productivity.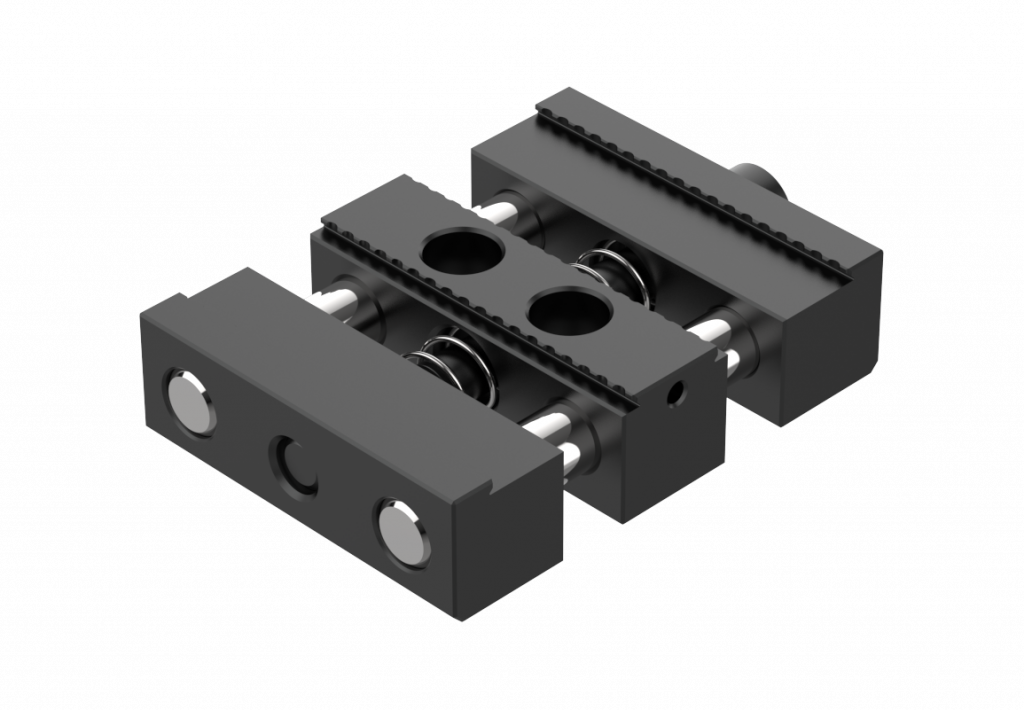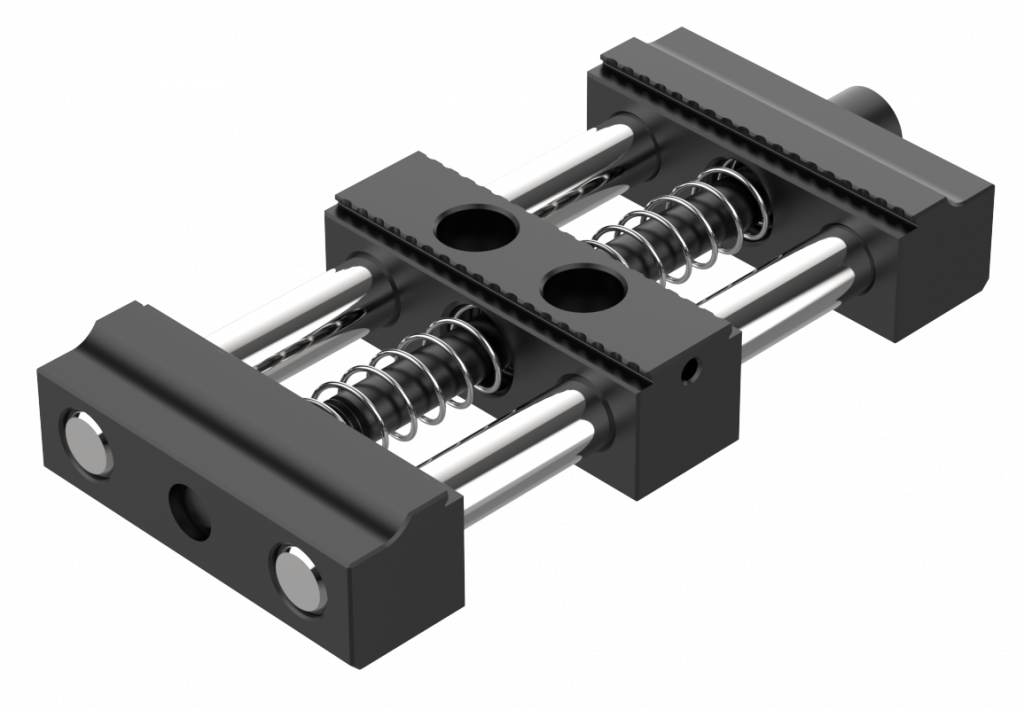 High Functionality in a Skeleton Design
Pin Vises from 5th Axis are available in 4" & 6" models and provide reliable clamping for ranges 0.25 to 2.50 inches.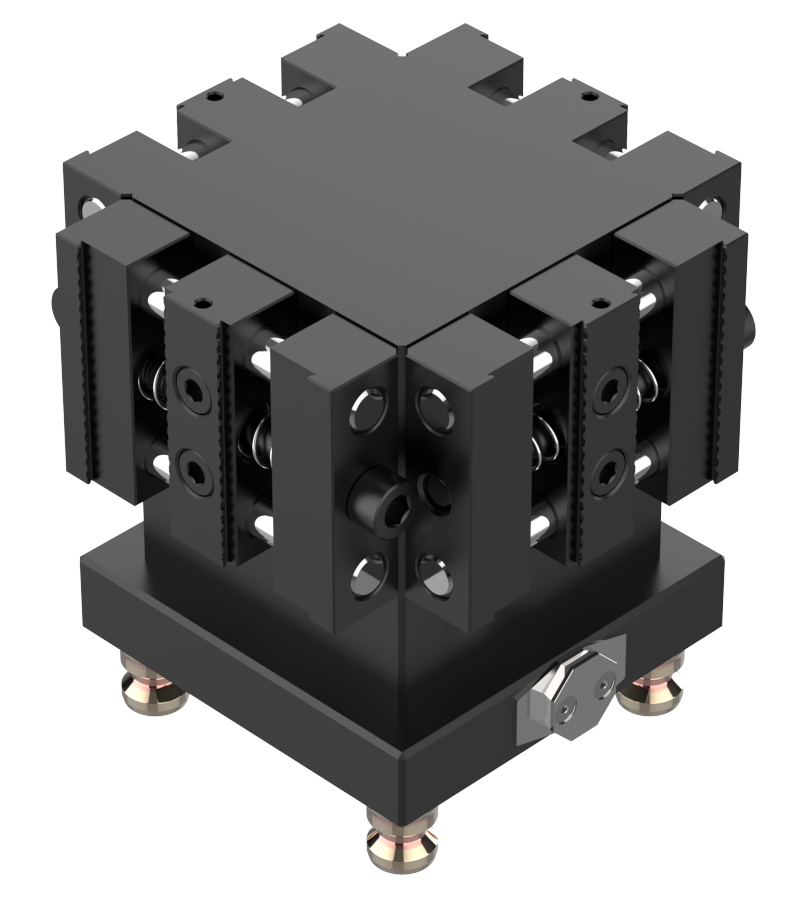 MORE PARTS PER CYCLE
​The compact design allows you to fit more double-station Pin Vises on each adapter. Also, the stripped-down pin-vise design is ideal for automated applications with weight restrictions.
Make your existing equipment more efficient by running multiple parts per cycle.
GRIPPER TEETH + DOVETAIL
Serrated teeth on each jaw provides maximum grip on stock less than HRC 35. For harder material, the built-in dovetail provides exceptional clamping force without the need for a stamping machine and with even less torque.
Dovetailing also reduces the amount of material you need to purchase via traditional clamping methods.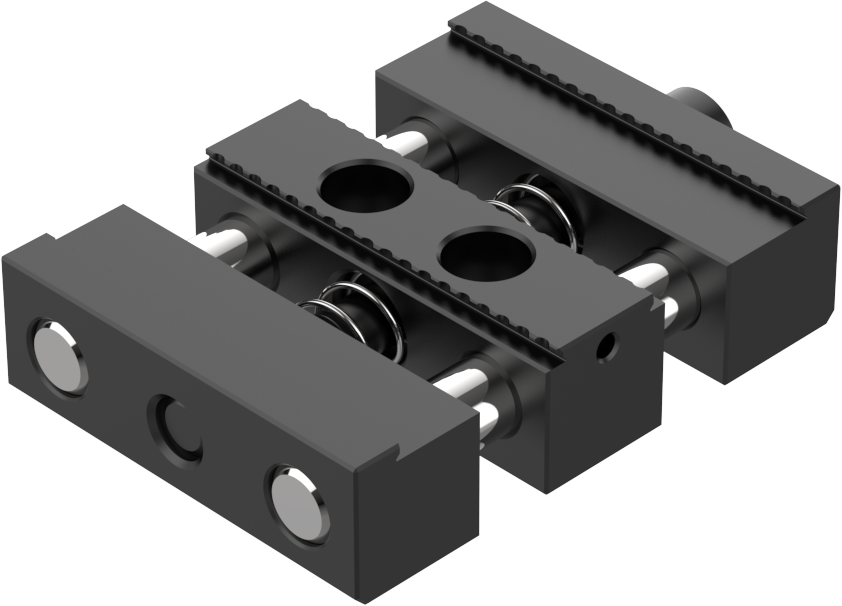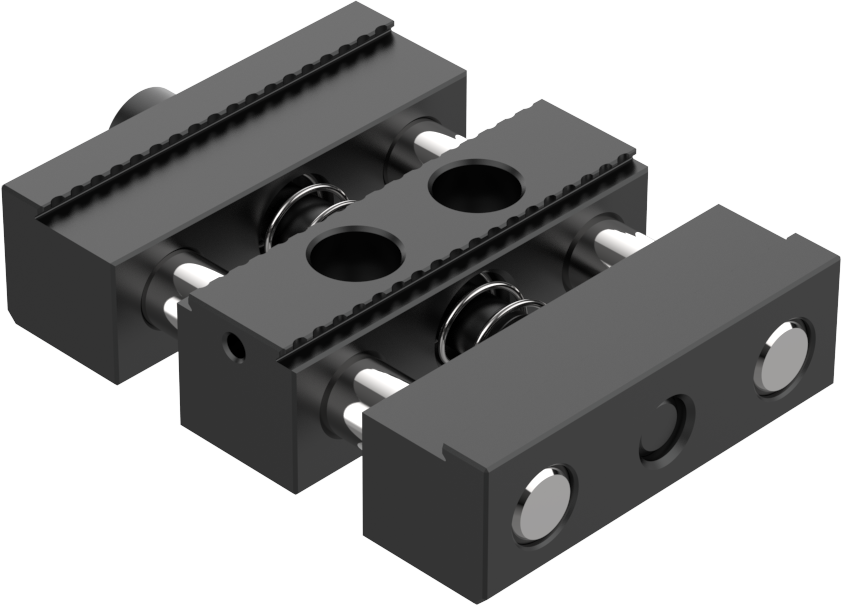 DIRECT MOUNT READY
Direct mount all 5th Axis pin vises from the top down utilizing standard socket head cap screws. Bolt the vise directly to mounting plates, adapters or t-slots on the machine table.