Automation Hardware Simplified

Robot Compatible
Tooling
5th Axis automation hardware is compatible with most major industrial robots and cobots on the market today.

Pneumatic Grippers
& Chucks
A refined design, made to get your automation cell up and running quickly.

Shelving &
Storage
Fixture exchange simplifies the automation process. Dedicated shelving with 52mm & 96mm spacing makes setup and changeover a breeze.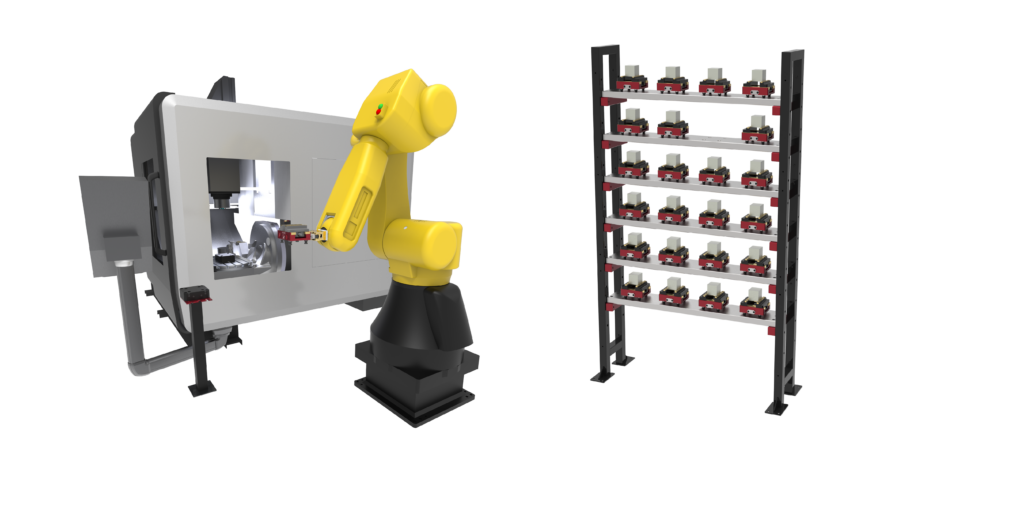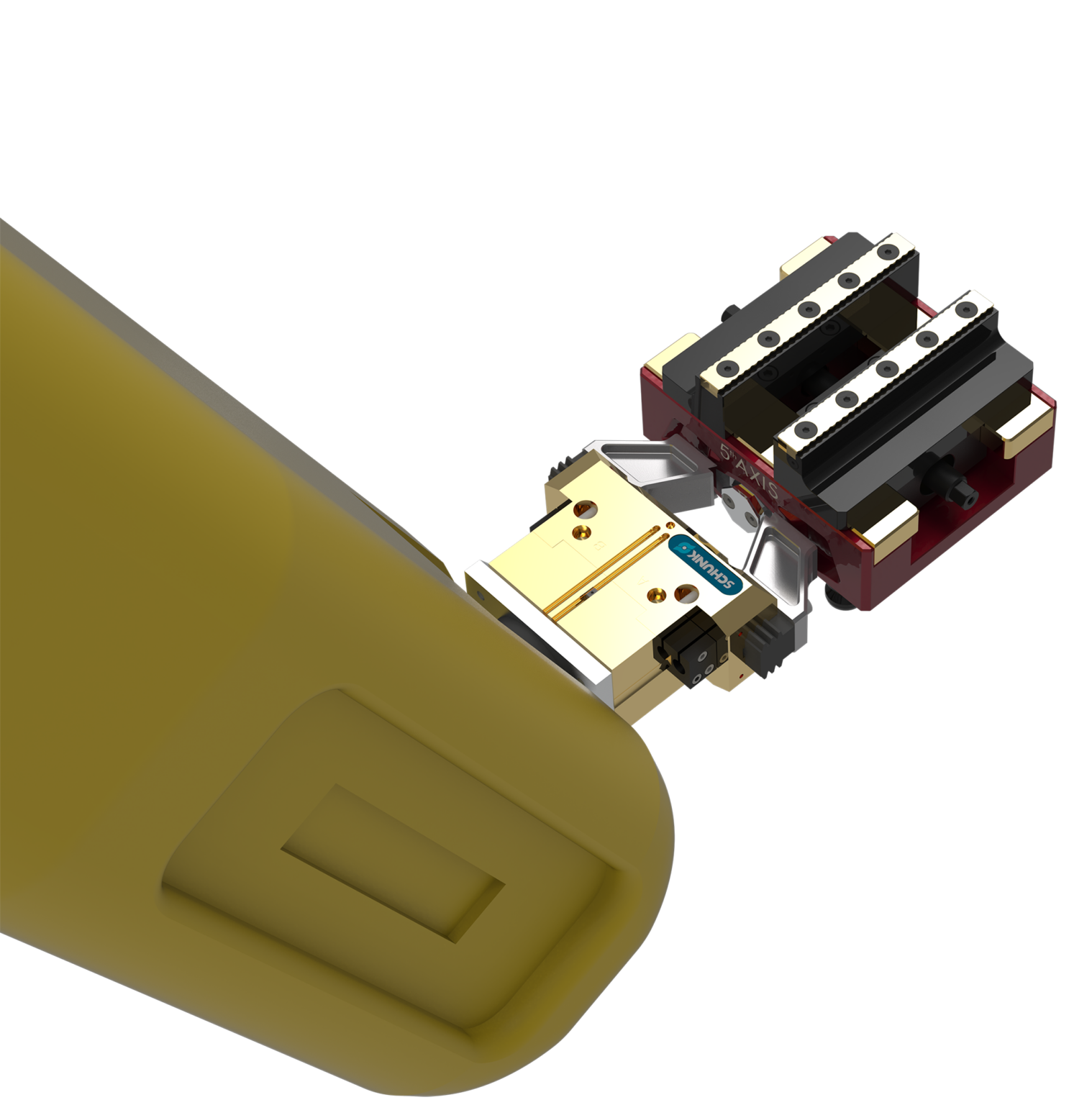 Robust Automation Hardware.
RockLock automation hardware features industry standard 52mm and 96mm spacing.  Pallet loading without the need for a pallet!
The benefit of fixture exchange is the robot programming.  Because the robot is always picking up from the same point, there is no need for different grippers or changing the robot program based on individual parts.
Universal Robot Compatibility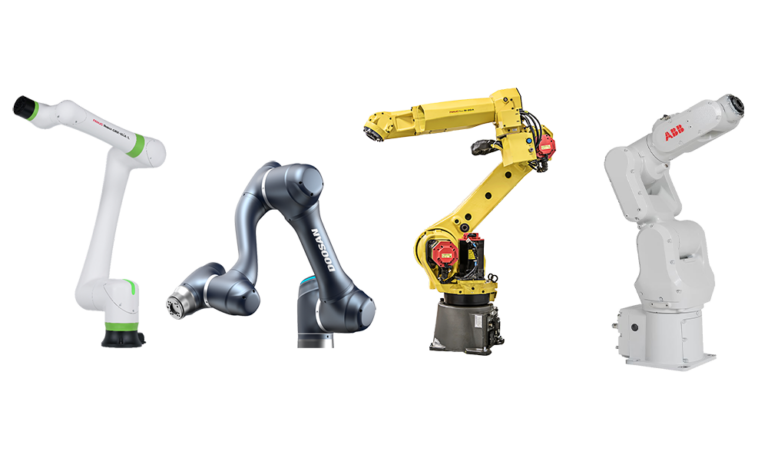 5th Axis hardware is built to be universal and compatible with the most popular industrial robots on the market today.

Full line of automation-ready tooling coming soon.